METAL WITH REASON: A blog about metal.
Mar 25
BREAKING: ANIMALS AS LEADERS DRUMMER NAVENE KOPERWEIS LEAVES BAND
Well, this sucks. 
Apparently Navene Koperweis, Animals as Leaders' drummer, has quit the band.
From Prosthetic Records' press release:
"These upcoming shows will not include Navene Koperweis, who has decided to leave the group. Says Koperweis, "Tosin and Javier (Reyes, guitar) are the two most generous, caring and understanding individuals I've ever met and I look forward to a lifetime of friendship with the both of them. Over the past decade I have done nothing but music. Recording, writing, playing, practicing, touring and producing. It's taken me beyond what I could have dreamt of as a kid when I started.My new goals extend beyond the drum kit and I'm the type of person who will constantly chase new dreams. You'll be seeing a lot more of me soon." 

Abasi says, "I've shared some of my most memorable musical experiences to date with Navene and truly consider him a brother. I commend him for following his own path in life, even if that means i'll no longer be sharing the stage with him. I feel blessed to have had the pleasure of working together and creating a lifelong friendship."
From the sound of that, we can all assume the split was amicable at the very least. It still sucks, though. Koperweis was an integral part of the three-part magical formula that comprised the band and leaves big shoes to fill. His prowess behind a drumset is hard to match. The guys at MetalSucks even recognized him as one of the best modern metal drummers. 
Matt Garstka, a Berklee alum from the Boston area, will fill in on AAL's upcoming European tour, as well as on Thrice's upcoming farewell tour. 
Get tour dates here, then go listen to Weightless.
Mar 09
REVIEW: Cannibal Corpse's Torture
Death metal legends Cannibal Corpse are dropping their new record Torture next week. Are you excited yet? You fucking should be. The album is equal parts brutal, gory, and awesome.
Classic Corpse album art. I love the fact that much of their album art has a similar appearance to it, almost making them feel more like a series of novels than a set of records. Maybe I read too many fantasy novels. Anyway, full review after the jump!
Feb 24
Thrice farewell tour w/ Animals as Leaders. Whoa.
That's right. Thrice is going on their farewell tour, and they're bringing Animals as Leaders as support. You can get tickets here.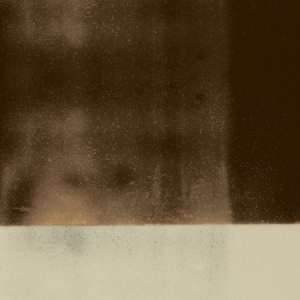 Unfortunately, presales have already sold out in many cities, including all of the ones in my region (Chicago, Milwaukee, Detroit), which was only 30 minutes after Thrice's official Facebook page posted info about the tickets. Sounds a lot like some dickhead scalper website swooped up all of the tickets so they could jack the price and resell them (which should be FUCKING ILLEGAL). 
Get your tickets, kids. 
Feb 02
IT'S OFFICIALLY THE BEST DAY EVER. NEW TENACIOUS D IN MAY!
Review: Tetrafusion's Horizons EP
Some of you might have read my interview with Tetrafusion's drummer JC Bryant last year. I also reviewed their album Altered State. Well, JC hit me up recently to do a review for their new EP, Horizons. I had to put it off for a few days, but I have given the record a solid spin and, I must say, I am quite impressed.
Review after the jump.
And we're back.
Greetings, Internet! I am not dead!
My apologies for the extended and abrupt absence. Long story short, I just finished my last semester of college, and adjusting to post-graduate life has been tumultuous. 
Anyway, now that I've graduated, the focus of Metal With Reason is going to shift slightly. I'll post some older interviews I aired on my radio show, as well as some that never got posted due to other technical difficulties. 
Beyond that, I will focus mostly on album reviews and other editorials. I'll also post my belated top 10 records of 2011, so that's on the way.
Coming up later today: my review of Tetrafusion's new EP!
Aug 31
MAYHEM interview #1: Straight Line Stitch
The first interview of the day was with Straight Line Stitch. I'll be honest, I had only recently begun listening to the band. I listened to their album The Fight of Our Lives only days before attending the Rockstar Mayhem Festival, but it only took a few songs for me to appreciate this band. I've always been a fan of metalcore, and I'll admit I'm a bit of a sucker for female vocals. Alexis and Seth are both very cool people. They had to actually come outside the venue for the interview (God forbid the press passes get released on time). Unfortunately I missed their set, but I'm sure it was pretty baller. Interview after the jump!
Aug 17
UP NEXT: MAYHEM INTERVIEWS!
Hey guys,
Just a quick update: I'll have interviews from Mayhem Fest up this week! Sorry for the delay. Working full time and running your own website is serious business.
First up, interviews with Straight Line Stitch and Unearth! Stay tuned!
-Jake
Aug 11
Soundcheck Rage: MWR interviews The Sword's Kyle Shutt
Independent internet bloggers don't always get to conduct interviews in optimum conditions. Sometimes rooms are dark, it's not very quiet, and since I make a college students' living, I don't own very sophisticated recording equipment (yet). And sometimes all of those poor conditions rear their ugly heads at once and make an interview very hard to conduct. This was the case on July 21st when I interviewed The Sword's guitarist Kyle Shutt. However, despite the poor conditions and having to edit out a good portion of the interview, this one still turned out pretty cool. The video quality is awful, but you can still understand what we're talking about. What's really lame is that the best part of the interview had to get cut simply because the local act was started their soundcheck halfway through the interview. It's not like they were trying to sabotage my interview, but it still sucks being a victim of circumstance. Check it out after the jump.
Aug 10
TECHNICAL PROBLEMS SUCK. NEW INTERVIEWS ON THE WAY.
Hey guys,
I'm back again. Sorry for the unexpected hiatus, I just moved into a new house and have been working full time. I have 8 new interviews on the way, beginning with The Sword's Kyle Shutt. However, I've encountered some problems with uploading the video, so it will be posted tonight after I get home from my day job. Thank you all for your patience and dedication! After The Sword interview is posted, I've got my run of interviews at the Rockstar Mayhem Festival!
Stay tuned. Stay metal.
-Jake